Friendships are beautiful, and these wonderful bible verses about friendship will reveal and explain why having good friends is special and dare to the heart of the Lord. As we can see here: Isaiah 41:8 "But you, Israel, my servant, Jacob, whom I have chosen, you descendants of Abraham, my friend." Even God himself was a friend to a man and expects us to have friends.
Everyone needs a friend; after all, what would our lives be without friends? A frustrated, lonely, and cold road to walk all alone.
But not all friendships are worth pursuing. Some are gems that warrant our time, focus, energy, and attention, while others are ticking time bombs waiting to explode.
What is Biblical Friendship?
It's an unconditional heartfelt relationship between friends. The essence of the relationship is love and to seek the best interest of the other person. For example  John 15:13-15, "Greater love hath no man than this, that a man lay down his life for his friends. You are my friends, if you do whatsoever I command you. Henceforth I call you not servants; for the servant knoweth not what his lord doeth: but I have called you friends; for all things that I have heard of my Father I have made known unto you."
What does the Bible say about friendship?
By the time you are through reading this article. You will know how to identify toxic relationships, godly friends based on scriptures, and how to become better friends with others.
The Bible will help you; it has all the answers; if you read, meditate, and apply these verses, you will experience the power of God's spoken words on friendship.
The Following good friendship verses are taken from  The Passion Translation (TPT) to convey the concept of friendship in bible times. That said, further, down the page you'll find the KJV scriptures on friendship, and I've even added my insightful explanations of a few important verses on the subject matter so that you'll understand the context of the verses.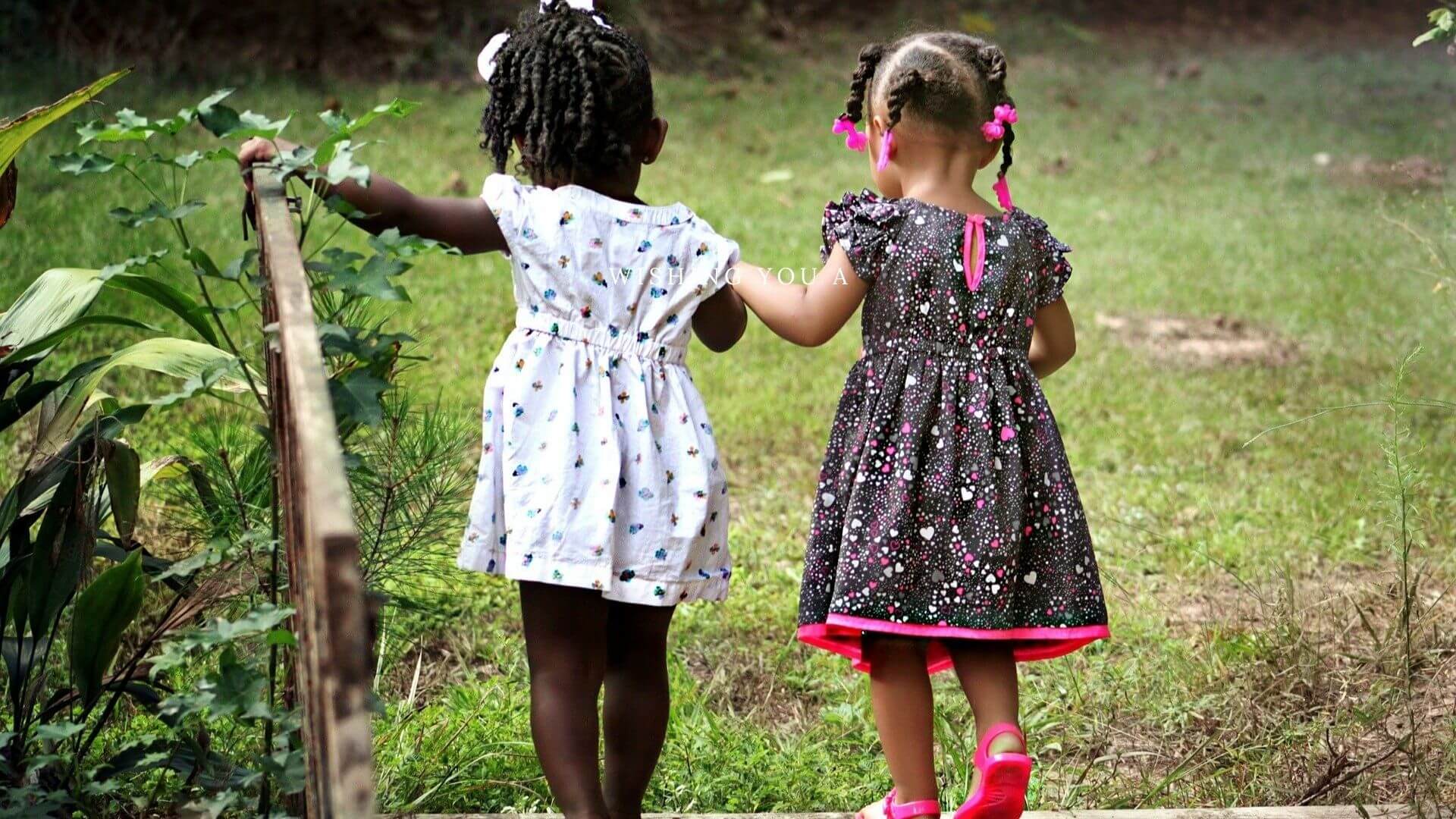 Bible Verses About Friendship
1. Proverbs 16:28
A twisted person spreads rumors; a whispering gossip ruins good friendships.
2. Proverbs 18:24
Some friendships don't last for long, but there is one loving friend who is joined to your heart closer than any other!
3. Proverbs 24:26
Speaking honestly is a sign of true friendship.
4. Proverbs 27:9
Sweet friendships refresh the soul and awaken our hearts with joy, for good friends are like the anointing oil that yields the fragrant incense of God's presence.
5. Proverbs 17:9
Love overlooks the mistakes of others, but dwelling on the failures of others devastates friendships.
6. Proverbs 3:32
Every violent thug is despised by the Lord, but every tender lover finds friendship with God and will hear his intimate secret.
7. Psalm 55:20
I was betrayed by my friend, though I lived in peace with him. While he was stretching out his hand of friendship, he was secretly breaking every promise he had ever made to me!
8. Philemon 1:9-10
I'd much rather make an appeal because of our friendship. So here I am, an old man, a prisoner for Christ, making my loving appeal to you. It is on behalf of my child, whose spiritual father I became while here in prison; that is, Onesimus.
Note: The following 5 bible verses about good friendship are King James Version Bible.
9. Proverbs 17:17
"A friend loveth at all times, and a brother is born for adversity."
Loyal friends are loving. Love is a language of the soul; it makes the heart glad, soothes the body, excites the spirit, and makes life more meaningful and fun.
Loving friends are hard to find, rare gems, priceless treasures, the envy of many, and the reality of few. Everyone wants to feel love, to be loved, and to share loving friendships.
After all, friends without love are bitter to the tongue, sour to the soul, and painful to the heart.
Such relationships are like ships without sails. A person without a vision.
A leader without a plan. A marriage without an agreement and a life without purpose.
Love is what keeps any relationship going, and especially for friendship, it's the glue that holds strong bonds together, even in hard times.
Sad to say, some friends are selfish and only stick around to see what they can get from you.
They would make you feel special and loved. They will even say the right words at the right time for you to give them what they want.
But as soon as you start to go through a rough patch and cannot meet their demands, they will leave you in a flash.
Prover 17:17 implies that love is a trait of a good friend, and a good friend will always love you and in any situation, whether great or small.
Good friends do not look for opportunities to hit the road when things are bad; they will look for opportunities to love you more, even when they are not getting anything in return from you. I'd suggest that you take a good look at your friends.
Are they loving? Are they around you for the right reasons? Analyze their actions and even test them. You can try the following:
Pretend that you do not have money to give to them.
Stop buying nice or expensive gifts for a while.
Avoid going out with them for a bit.
Stop liking, following, commenting on their social media pages
Stop lending them your car.
Note, these suggestions are to test your friends for a while. If they are true friends with love, they will pass the test.
Love never fails, and even if they are hurt or offended, they will forgive you, laugh, and move on without carrying any animosity.
10. Philippians 2:3
"Do nothing out of selfish ambition or vain conceit. Rather, in humility value others above yourselves."
Good friends respect your independence. Do you have disrespectful friends who disregard your feelings and treat you as though you do not have value?
If your answer to this question is yes, then you need to say goodbye to that friendship. A good friend will respect you.
You must never lower your standards or compromise your values to accommodate disrespectful friends. If they cannot respect you, then sorry, they do not deserve to be your friend.
Respect is a building block of any good friendship, and any relationship without respect will come to a bitter end.
11. Colossians 3:13
"Bear with each other and forgive one another if any of you has a grievance against someone. Forgive as the Lord forgave you."
Good friends always forgive. What blood is to the body, forgiveness is to the soul. Friendships without forgiveness are painful, toxic, cold, sour, and not fun.
I have found that friends who do not forgive are quick to judge and never miss an opportunity to call us out in a judgmental and condemning way when we are wrong. Good friends, though they will call you out when you are wrong.
They will not condemn you. But will motivate, uplift, and inspire you to do better the next time.
12. Galatians 6:2
"Carry each other's burdens, and in this way, you will fulfill the law of Christ."
Faithful friends put up with our shortcomings. As with most things in life, there will be hard times, and friendship has its fair share.
But that is not a valid excuse to give up and say goodbye; it is an opportunity to strengthen your bonds and grow together.
I have found, though not always the case, that relationships that begone with setbacks and obstacles. Especially if there was genuine love, grow into lifelong friendships.
Don't give up on friendships because of a few problems here or there. Once there is love. Be patient, long-suffering, and keep pushing and encouraging each other to do better.
13. Proverbs 18:24
"There are "friends" who destroy each other, but a real friend sticks closer than a brother."
Real friends are supportive and reliable. Godly friends create bonds greater than even blood relationships.
It is not always you will find someone who knows you well; someone who sticks around long enough to know when you are depressed, broken, sad, happy, or angry.
Not even your close relatives are aware at times of what goes on beneath the surface.
But Proverbs 18:24 says that a loyal friend sticks close, very close to know when you are up or down, sad, mad, glad, or depressed.
Should you ever find friends with these qualities, know that you have received favor from God. Such friends are worth their weight in gold; they will be a great blessing to your life, and likewise you to them.
Who is a good friend according to the Bible?
A good friend according to scriptures is someone who will love you at all times and make great sacrifices for you regardless of the cost attached. " John 15:13-15 " Greater love hath no man than this, that a man lay down his life for his friends.
Ye are my friends, if ye do whatsoever I command you. Henceforth I call you not servants; for the servant knoweth not what his lord doeth: but I have called you friends; for all things that I have heard of my Father I have made known unto you."
What does Jesus say about friendship?
Jesus had a lot to say about friendships and friends, but above all, Jesus emphasis and emphasis the need for love and sacrifices in friendships as we see here" Luke 11:5-8 "And he said unto them, Which of you shall have a friend, and shall go unto him at midnight, and say unto him, Friend, lend me three loaves;
For a friend of mine in his journey is come to me, and I have nothing to set before him? And he from within shall answer and say, Trouble me not: the door is now shut, and my children are with me in bed; I cannot rise and give thee.
I say unto you, Though he will not rise and give him, because he is his friend, yet because of his importunity he will rise and give him as many as he needeth."
Bible Verses About Friendship with God
Friendship with God is important for a healthy, personal, intimate, and victorious kingdom lifestyle. As such, here are a few encouraging scriptures verses (The Passion Translation) that speak about the need to stay close to God and distance ourselves from the world, or worldly living.
Luke 16:9 "Use the wealth of this world to demonstrate your friendship with God by winning friends and blessing others. Then, when it runs out, your generosity will provide you with an eternal reward."
James 4:4 "You have become spiritual adulterers who are having an affair, an unholy relationship with the world. Don't you know that flirting with the world's values places you at odds with God? Whoever chooses to be the world's friend makes himself God's enemy!"
Romans 5:10 "So if while we were still enemies, God fully reconciled us to himself through the death of his Son, then something greater than friendship is ours. Now that we are at peace with God, and because we share in his resurrection life, how much more we will be rescued from sin's dominion!"
2 Corinthians 6:16 "What friendship does God's temple have with demons? For indeed, we are the temple of the living God, just as God has said: I will make my home in them and walk among them. I will be their God, and they will be my people."
Philippians 2:1 "Look at how much encouragement you've found in your relationship with the Anointed One! You are filled to overflowing with his comforting love. You have experienced a deepening friendship with the Holy Spirit and have felt his tender affection and mercy."
Bible Verses About Friendship and Love
Proverbs 17:17 "A friend loves at all times, and a brother is born for a time of adversity."
Ecclesiastes 4:9-11 "Two are better than one because they have a good return for their labor: If either of them falls down, one can help the other up. But pity anyone who falls and has no one to help them up. Also, if two lie down together, they will keep warm. But how can one keep warm alone?"
John 15:15 "I no longer call you servants, because a servant does not know his master's business. Instead, I have called you friends, for everything that I learned from my Father I have made known to you."
John 15:13 "Greater love has no one than this: to lay down one's life for one's friends."
Proverbs 18:24 "One who has unreliable friends soon comes to ruin, but there is a friend who sticks closer than a brother."
Proverbs 27:9 "Perfume and incense bring joy to the heart, and the pleasantness of a friend springs from their heartfelt advice."
Bible Verses About Friends
Psalm 35:14 "I grieved for them, heavyhearted, as though they were my dearest family members or my good friends who were sick, nearing death, needing prayer."
Psalm 34:15 "The Lord sees all we do; he watches over his friends day and night. His godly ones receive the answers they seek whenever they cry out to him."
Psalm 35:20 "They are the ones who would never seek peace as friends, for they are ever devising deceit against the innocent ones who mind their own business."
Psalm 35:27 "But let all my true friends shout for joy, all those who know and love what I do for you. Let them all say, "The Lord is great, and he delights in the prosperity of his servant."
Psalm 38:10-11 "My heart beats wildly, my strength is sapped, and the light of my eyes is going out. My friends stay far away from me, avoiding me like the plague. Even my family wants nothing to do with me."
Psalm 55:13 "But it was you, my intimate friend—one like a brother to me. It was you, my adviser, the companion I walked with and worked with!"
Psalm 55:20 "I was betrayed by my friend, though I lived in peace with him. While he was stretching out his hand of friendship, he was secretly breaking every promise he had ever made to me!"
Final Word on Biblical Friendship
God is in support of friendship, good friendship, as such, we should endeavor to try our best to become better friends. This collection of scriptures about friendship are some excellent verses to read and start implementing the qualities and teaching of the bible on friendship.