There are many challenges that life presents us and sometimes we feel burdened and overwhelmed. The Bible offers us many words of encouragement that fill us with peace and renew our strength. The Word of God strengthens us and helps us to continue the path of life with faith and optimism, clinging to our Lord.
Verses of Encouragement for Women
What are the best Bible verses of encouragement for women? Here we have put together some of the most encouraging scriptures of encouragement for women. My hope is to inspire you using the Word of God so that you will know that God is always with you.
Moreover, the Bible affirms that you are valuable and created in the image of God! So, for this reason, allow these beautiful scripture quotes of encouragement to build your confidence and trust in the God who created you.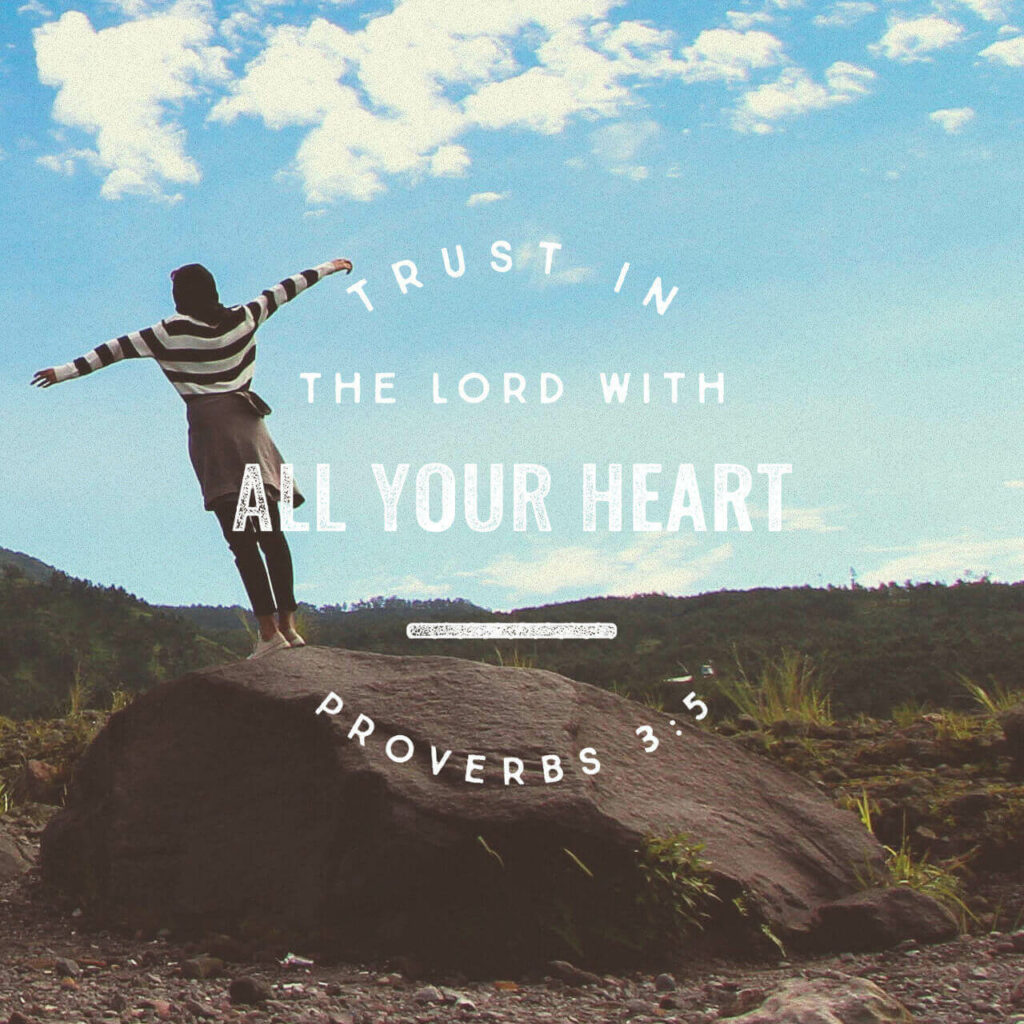 1. Proverbs 3:5-6
 Trust in the Lord with all thine heart; and lean not unto thine own understanding. In all thy ways acknowledge him, and he shall direct thy paths.
Trust in God
Put your trust in the Lord! Don't try to find the solution on your own. Go before the Father in prayer. He recognizes that he is in control of the situation and knows what the solution is. Be attentive to his direction and walk along the path he indicates.
2. Matthew 11:28
Come to me all of you who are tired and overwhelmed, and I will give you rest.
God to your Father
Do you feel overwhelmed by difficulties? Go to the Lord! Tell him what happens to you, hand over your burdens and receive his peace. In God, you will find the rest you need to be able to continue.
3. Proverbs 31:25-26
 Strength and honor are her clothing, and she shall rejoice in time to come. She openeth her mouth with wisdom, and in her tongue is the law of kindness.
God is your strength
Don't think that you don't have the strength to face your problems or that you don't deserve to have your situation improved. God grants you the strength and he enables you to act and even be a blessing during any difficulty. In it you are safe!
4. Proverbs 18:10
The name of the Lord is a strong tower: the righteous runneth into it, and is safe.
The Lord is your defense
Trust in the power of God. Cry out for his name and wait on him. Take refuge in the strong arms of the heavenly Father. He takes care of you and in him you are safe.
5. Psalm 3:3-4
But thou, O Lord, art a shield for me; my glory, and the lifter up of mine head. I cried unto the Lord with my voice, and he heard me out of his holy hill. Selah.
God will listen and responds to you
Rejoice because the Lord sustains you during any situation. He won't leave you embarrassed. You can cry out for his intervention, confident that he will hear you and respond to you at the right time.
6. Isaiah 54:17
No weapon that is formed against thee shall prosper; and every tongue that shall rise against thee in judgment thou shalt condemn. This is the heritage of the servants of the Lord, and their righteousness is of me, saith the Lord.
Evil will not prevail against you
Are you a servant of the Lord? Then you can rest assured! No evil will prevail against you. They may attack you or speak ill of you, but they won't beat you. Your beloved Lord and God will do justice! That's your heritage.
7. Nahum 1:7
 The Lord is good, a stronghold in the day of trouble; and he knoweth them that trust in him.
You can take refuge in God
God is good and awaits you with his open arms: you can take refuge in him! When you think you have no one to turn to, remember that the Lord welcomes and protects you at any time because you have put your trust in Him. God will not fail you!
8. Proverbs 31:30
Favor is deceitful, and beauty is vain: but a woman that feareth the Lord, she shall be praised.
Live for the Lord
The world places more importance on the outside than on the inside but strengthening your inner self and your relationship with God should be your priority. He fears the Lord, lives for him, and others will notice him. You will be a blessing and impact everyone around you for the glory of the Lord.
9. John 16:33
I have told you these things so that you may find peace in me. In this world, you will face afflictions but be encouraged! I have overcome the world.
In Christ there is peace
When you are afflicted, remember that the Lord has already overcome the world. Hold on to him and receive his immense peace that has no equal. Afflictions are temporary, but the peace God gives you is lasting. Strengthen yourself in it!
10. Psalm 119:50
This is my comfort in my affliction: for thy word hath quickened me.
There is comfort and life for you
The Lord's promise, His Word, brings life. He will not leave any of His promises unfulfilled. Trust solely in God's faithfulness during any situation. He will restore you.
11. Romans 8:37-39
Nay, in all these things we are more than conquerors through him that loved us.
For I am persuaded, that neither death, nor life, nor angels, nor principalities, nor powers, nor things present, nor things to come,
Nor height, nor depth, nor any other creature, shall be able to separate us from the love of God, which is in Christ Jesus our Lord.
Nothing will separate you from the love of the Lord
The Lord loves you with eternal love. There is no one like you in the whole world, you are special to him! God created you just as you are and His love for you has no end. You can be sure that there is nothing and no one who can separate you from his love, not even the saddest or most difficult circumstance. Rest in the love of your heavenly Father, gather courage, and trust in His great power!