I don't have to ask you if you've ever worried about money because most of us have.
In fact, some of us worry about money every day, whether we can afford to go back to school, send our kids off to college, pay off that huge debt we have or just pay the bills at the end of the month.
 Money and worry seem to go hand in hand, but God does not want you to worry about money. 
For example, the same way a loving parent would provide for their children is the same way your heavenly father has promised to meet all your needs.
That being the case, how do you get God to meet your needs, especially those financial needs?
Moreover, is praying to God for money a sin, wrong, or selfish? 
Good question, and in this post, we will seek to answer this burning question about praying to God for money to meet our financial needs.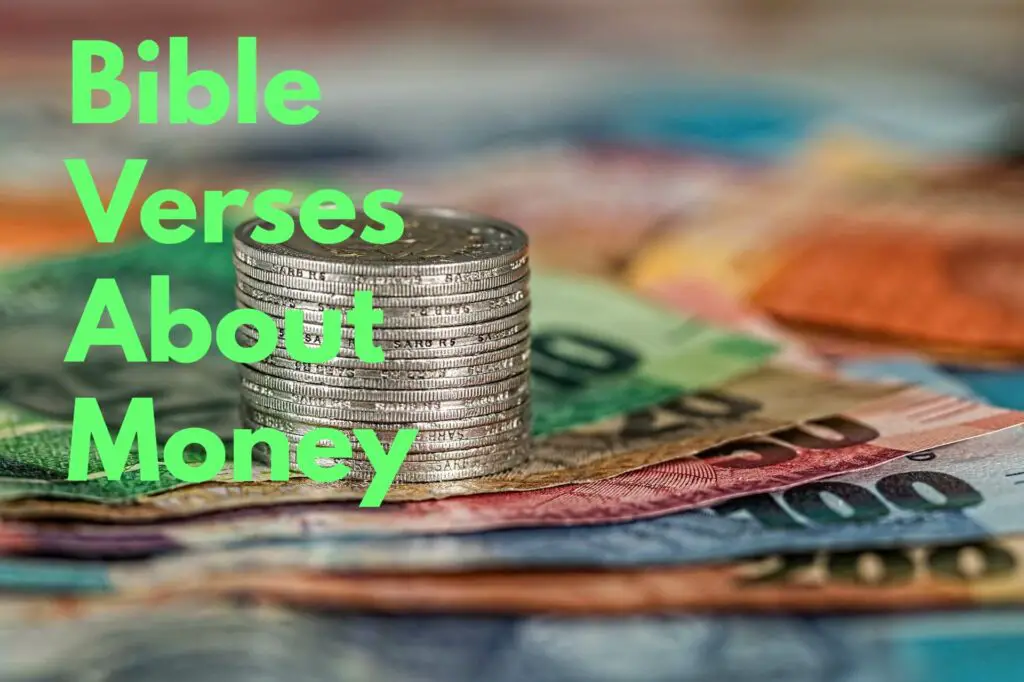 Is Praying for Money a Sin, Wrong, or Selfish?
Praying for money is not sinful or wrong but a reflection of your spiritual maturity, knowledge, wisdom, and understanding of finance where you and God are concerned.
Where the subject of money is concerned, you need to learn, understand, and remember these scriptures:
Isaiah 55:10 "For as the rain and the snow come down from heaven and do not return there but water the earth, making it bring forth and sprout, giving seed to the Sower and bread to the eater."
2 Corinthians 9:10-11 "He who supplies seed to the Sower and bread for food will supply and multiply your seed for sowing and increase the harvest of your righteousness. You will be enriched in every way to be generous in every way, which through us will produce thanksgiving to God."
As Isaiah and 2 Corinthians say, God provides both seed and bread. 
The seed here is the wisdom and opportunities God provides for us to get the money we need to meet our financial obligations. 
Bread is literal cash or monetary equivalent that God provides when there is an emergency or urgent money need that we must meet.
If you can grasp these scriptures, you will understand that you do not need to pray to God for money. 
Instead, you should pray that God makes you aware of the seed (talents, opportunities, ideas) he has given you to get the money you need.
And because God also provides bread for the eater, if there is an urgent need or emergency that exceeds your income, you can thank God for meeting those needs.  
Note: I did not say pray to God to meet those needs, but I said; thank God for meeting those needs. 
There is a difference; asking God to meet your financial needs means you are unaware that he has already provided for those needs. 
But thanking God means that you are fully aware that he has provided for those needs, and now you are standing by faith and giving him thanks for meeting those needs. 
Philippians 4:9 speaks to this, and it says, "But my God shall supply all your need according to his riches in glory by Christ Jesus."
And here is a perfect example of Jesus who needed bread (not seed) for the people in the wilderness. 
Matthew 14:13-21 says, "As evening approached, the disciples came to him and said, "This is a remote place, and it's already getting late. Send the crowds away, so they can go to the villages and buy themselves some food."
Jesus replied, "They do not need to go away. You give them something to eat."
"We have here only five loaves of bread and two fish," they answered.
"Bring them here to me," he said. And he directed the people to sit down on the grass. Taking the five loaves and the two fish and looking up to heaven, he gave thanks and broke the loaves. Then he gave them to the disciples, and the disciples gave them to the people. 
They all ate and were satisfied, and the disciples picked up twelve basketfuls of broken pieces that were leftover. 
The number of those who ate was about five thousand men, besides women and children."
As you can see, the situation in the wilderness was an urgent one, and the people needed food urgently because they were with Jesus all day and were hungry.
Here Jesus did not pray for food; he gave thanks to God, who caused the bread and fish to increase so that everyone got food to eat. They even took up as left-overs 12 baskets.
We must understand that when we need urgent finance, we should give thanks and praise to God for providing it, and when we need a continuous supply of funds over time, we must pray that we become aware of the seed the Lord has made available so that we can get wealth.
After all, Deuteronomy 8:18 says, "
But thou shalt remember the Lord thy God; for it is He that giveth thee power to get wealth, that He may establish His covenant which He swore unto thy fathers, as it is this day"
The power is the seed we need to become industrious and acquire the funds we need.
For example, Isaac sowed seeds and got bread to satisfy his soul. Read more about it here in Genesis 26:12 "And Isaac sowed in that land and reaped in the same year a hundredfold. The LORD blessed him."
Then Why Did Jesus Say, "Give us this day our daily bread?"
Matthew 6:9-11 "After this manner, therefore, pray ye: Our Father which art in heaven, Hallowed be thy name. Thy kingdom come, thy will be done in earth, as it is in heaven. Give us this day our daily bread."
If we are not supposed to pray for money, then why did Jesus say to his disciples while teaching them to pray, "give us this day our daily bread?"
Does not bread constitute whatsoever we need (including money) to get by daily?
Sure, bread, for the most part in scriptures, means earthy provisions, but here, Jesus is not talking about worldly bread; he is talking about heavenly bread that we need daily to accomplish the will of God on the earth.
 Read and study the entire Matthew chapter, and you will see that in the Lord's prayer, Christ is referring to heavenly bread, not earthy bread.
Summery
In wrapping up this point, there is nowhere in the scriptures that God asks us to pray for money. Moreover, praying for money is not a sin. But God expects us to grow in knowledge, wisdom, and understanding of the word to the point where we will know and understand the will of God where money is concerned.