Do you find it difficult to forgive those who have wronged you in the past?
Well, I have but thank God I'm free now, and today I will share from scriptures how you can finally forgive those who have wronged you in the past.
What Does the Bible Say About Forgiveness?
Forgiveness is primarily an act of obedience, and the Bible says that you must look beyond your hurts and forgive continually those who wronged you in the past. This is the scriptures' stands on the topic of forgiveness and we are expected, especially saints of the Lord to adopt this position.
But what does forgiveness looks like? Here's Jesus' example of true forgiveness:
Jesus said to Peter that he should forgive 7×70 (490) in a day those who would wrong him.  Matthew 18:21-22. Then Peter came up and said to him, "Lord, how often shall my brother sin against me, and I forgive him? As many as seven times?" Jesus said to him, "I do not say to you seven times, but seventy times seven."
As you can see from reading Matthew 18:21-22: true forgiveness or forgiving others isn't just saying that you forgive them. The real token of true forgiveness is when you can forgive those who offend you and still love them. And yes, even if they should sin against you 490 times in one day still forgave.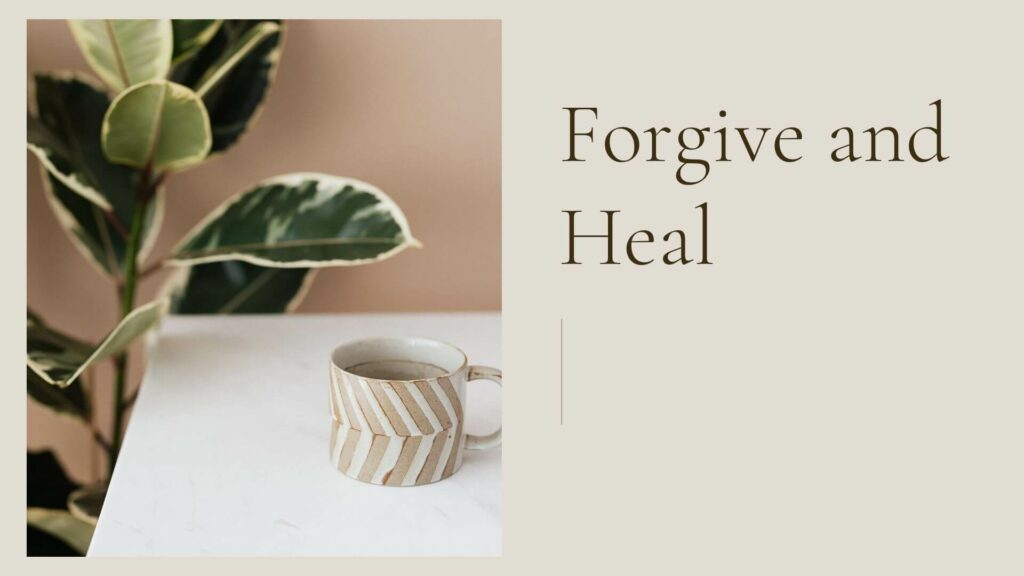 Bible Verses About Forgiveness
Here's a powerful collection of forgiveness Bible verses that you can read and meditate on to help you finally forgive those who have wronged you.
Matthew 5:23-24
My command is this: if you are offering your gift at the altar and there remember that your brother has something against you, leave your gift there before the altar and go. First, be reconciled to your brother, and then come and offer your gift.
Matthew 6:14-15
"Forgive other people when they sin against you and your heavenly Father will also forgive you. But if you do not forgive others their sins, your Father will not forgive your sins."
Mark 11:25
When you stand praying if you hold anything against anyone, forgive them, so that your Father in heaven may forgive you your sins."
Mathew 18:21-22
"Then Peter came to Jesus and asked, "Lord, how many times shall I forgive my brother or sister who sins against me? Up to seven times?" Jesus answered, "I tell you, not seven times, but seventy-seven times."
James 5:16
"Therefore, confess your sins to one another and pray for one another, that you may be healed. The prayer of a righteous person has great power as it is working."
Isaiah 1:18
"Come now, let us settle the matter," says the Lord. "Though your sins are like scarlet, they shall be as white as snow; though they are red as crimson, they shall be like wool."
Luke 6:37
"Do not judge, and you will not be judged. Do not condemn, and you will not be condemned. Forgive, and you will be forgiven."
Acts 2:38
"Peter replied, "Repent and be baptized, every one of you, in the name of Jesus Christ for the forgiveness of your sins. And you will receive the gift of the Holy Spirit."
2 Chronicle 7:14
"If my people who are called by my name humble themselves, and pray and seek my face and turn from their wicked ways, then I will hear from heaven and will forgive their (your) sin and heal their (your) land (I bring healing to your spirit, soul, body, and everything concerning you).
Romans 3:23
For all have sinned and fall short of the glory of God.
Proverbs 17:9
Whoever covers an offense seeks love, but he who repeats a matter separates close friends.
Isaiah 1:18
"Come now, let us reason together, says the LORD: though your sins are like scarlet, they shall be as white as snow; though they are red like crimson, they shall become like wool.
Ephesians 1:7
"In him, we have redemption through his blood, the forgiveness of sins, in accordance with the riches of God's grace."
1 John 1:9
If we confess our sins, he is faithful and just to forgive us our sins and to cleanse us from all unrighteousness.
Psalm 32:5
I acknowledged my sin to you, and I did not cover my iniquity; I said, "I will confess my transgressions to the LORD," and you forgave the iniquity of my sin. Selah
Luke 17:3-4
Pay attention to yourselves! If your brother sins, rebuke him, and if he repents, forgive him, 4 and if he sins against you seven times in the day, and turns to you seven times, saying, 'I repent,' you must forgive him."
Colossians 3:13
Bearing with one another and, if one has a complaint against another, forgiving each other; as the Lord has forgiven you, so you also must forgive.
Daniel 9:9
To the Lord, our God belong mercy and forgiveness, for we have rebelled against him
Proverbs 28:13
Whoever conceals his transgressions will not prosper, but he who confesses and forsakes them will obtain mercy.
Luke 23:34
And Jesus said, "Father, forgive them, for they know not what they do." And they cast lots to divide his garments.
What Does the Bible Say About Hatred?
Hatred can be both Godly and sinful depending on what it is that is causing you to hate. For example, the Bible speaks of loving God and hating evil (Psalm 97:10). 
Furthermore, the more you become like Christ and understand God's love, the more you will despise the world's evil. However, the scriptures also warn that hatred and bitterness can destroy us. 
Hatred is a heart issue, according to Scripture, and someone who hates a brother is a murderer! (Revelation 3:15) We are encouraged to love one another, forgive one another, keep short records of wrongdoings, and not harbor bitterness or anger. 
This collection of hate Bible verses will help you gain insight into how to deal with hate using God's power and the Holy Spirit!
Bible Verses About Hatred
It's important to know and understand the Bible's view on hatred. Here are a few Bible verses on hatred to take note of:
1 John 3:15
Whoever hates his brother is a murderer, and you know that no murderer has eternal life abiding in him.
Ephesians 4:31
Get rid of all bitterness, rage, and anger, brawling and slander, along with every form of malice.
Luke 6:27-28
"But to you who are listening, I say: Love your enemies, do good to those who hate you, 28 bless those who curse you, pray for those who mistreat you.
Proverbs 10:12
Hatred stirs up conflict, but love covers over all wrongs.
1 John 2:9-11
Anyone who claims to be in the light but hates a brother or sister is still in the darkness. 10 Anyone who loves their brother and sister lives in the light, and there is nothing in them to make them stumble.
11 But anyone who hates a brother or sister is in the darkness and walks around in the darkness. They do not know where they are going, because the darkness has blinded them. 
Proverbs 10:18
Whoever conceals hatred with lying lips and spreads slander is a fool.
Psalm 97:10
Let those who love the LORD hate evil, for he guards the lives of his faithful ones and delivers them from the hand of the wicked.
Psalm 119:163
I hate and detest falsehood but I love your law.
Leviticus 19:17-18
'Do not hate a fellow Israelite in your heart. Rebuke your neighbor frankly so you will not share in their guilt. 18 " 'Do not seek revenge or bear a grudge against anyone among your people, but love your neighbor as yourself. I am the LORD.
Bible Verses About God's Forgiveness and Love
While we were yet sinners God sent His son Jesus to die for our sins and by so doing demonstrated His love, commitment, and mercy toward us. Love is a hallmark of God, and to manifest His great love for us; He forgave us from all of our sins; everyone. Here are a few scriptures to remind us that forgiveness is of God and a quality we should all poses.
Romans 5:8
But God demonstrates his own love for us in this: While we were still sinners, Christ died for us.
Colossians 2:13-14 
And you, who were dead in your trespasses and the uncircumcision of your flesh, God made alive together with him, having forgiven us all our trespasses, by canceling the record of debt that stood against us with its legal demands. This he set aside, nailing it to the cross.
Numbers 14:19-21 
Please pardon the iniquity of this people, according to the greatness of your steadfast love, just as you have forgiven this people, from Egypt until now." Then the Lord said, "I have pardoned, according to your word. But truly, as I live, and as all the earth shall be filled with the glory of the Lord.
Jeremiah 3:12 
Go, and proclaim these words toward the north, and say, "'Return, faithless Israel, declares the Lord. I will not look on you in anger, for I am merciful, declares the Lord; I will not be angry forever.
Isaiah 53:5 
But he was wounded for our transgressions; he was crushed for our iniquities; upon him was the chastisement that brought us peace, and with his stripes, we are healed.
Psalm 103:10-14 
He does not deal with us according to our sins, nor repay us according to our iniquities. For as high as the heavens are above the earth, so great is his steadfast love toward those who fear him; as far as the east is from the west, so far does he remove our transgressions from us. As a father shows compassion to his children, the Lord shows compassion to those who fear him. For he knows our frame; he remembers that we are dust.
John 3:16
For God so loved the world that he gave his one and only Son, that whoever believes in him shall not perish but have eternal life.
John 4:16
And so we know and rely on the love God has for us. God is love. Whoever lives in love lives in God, and God in them.
Acts 17:30 
The times of ignorance God overlooked, but now he commands all people everywhere to repent,
1 John 2:2 
He is the propitiation for our sins, and not for ours only but also for the sins of the whole world.
Hebrews 4:16 
Let us then with confidence draw near to the throne of grace, that we may receive mercy and find grace to help in time of need.
Psalm 32:1-2 
A Maskil of David. Blessed is the one whose transgression is forgiven, whose sin is covered. Blessed is the man against whom the Lord counts no iniquity, and in whose spirit there is no deceit.
Psalm 79:9  
Help us, O God of our salvation, for the glory of your name; deliver us, and atone for our sins, for your name's sake!
Luke 11:4 
And forgive us our sins, for we ourselves forgive everyone who is indebted to us. And lead us not into temptation."
Bible Verses About Loving Each Other
God commands us to love each other, not harboring hate and unforgiveness in our hearts. So here are a few scriptures about loving each other.
Matthew 5:43-11
You have heard that it was said, 'Love your neighbor and hate your enemy.' 44 But I tell you, love your enemies and pray for those who persecute you.
John 13:34
A new command I give you: Love one another. As I have loved you, so you must love one another.
1 John 4:8
Whoever does not love does not know God, because God is love.
1 John 4:7-8
Dear friends, let us love one another, for love comes from God. Everyone who loves has been born of God and knows God. 8 Whoever does not love does not know God, because God is love.
1 Corinthians 13:13
And now these three remain: faith, hope, and love. But the greatest of these is love.
1 Peter 4:8
Above all, love each other deeply, because love covers a multitude of sins.
1 John 4:7
Dear friends, let us love one another, for love comes from God. Everyone who loves has been born of God and knows God.
Romans 12:10
Be devoted to one another in love. Honor one another above yourselves.
John 13:35
By this everyone will know that you are my disciples if you love one another."
Leviticus 19:18
Do not seek revenge or bear a grudge against anyone among your people, but love your neighbor as yourself. I am the LORD.
John 15:12-13
My command is this: Love each other as I have loved you. 13 Greater love has no one than this: to lay down one's life for one's friends.
A Prayer to Help Forgive Others
Lord, Help me to forgive as you forgive, teach me to love as you love. Fill me with your Spirit so that I can choose what is best, honorable, and righteous. I am weak Lord, I struggle to forgive those who have wronged me, but you are strong Lord, and know that even when I am weak your strength within me can help me to forgive. 
Thank you for your love, and thank you that it's not all up to me. You have equipped me with the power and grace to go through this so that in the end you will be glorified. 
I pray that your overflowing power will fill my life, allowing me to make a difference in the world and bring you honor. I ask for your assistance in reminding me that the most important things we can do in this life are simply to obey you and choose to love others. Amen.
Final Thoughts on Forgiveness
I'm not going to sit here and pretend or say to you that forgiveness is a simple walk in the park. No, it's not, it can be one of the hardest things you will ever do in your life because it requires you to look beyond yourself and pour out love and mercy on someone who doesn't have your best interest at heart.  
But God is love, and as His child, you ought to do what God did through Jesus Christ; He forgave us from all our sins and we should likewise follow His example and forgive others.