There's light at the end of the tunnel; these 15 Psalms for new beginnings may be just what you need to overcome setbacks, discouragement, anxiety, and fear.
They will encourage and push you into all that God has called you to be. But I must warn you, discouragement, anxiety, and fear will be some of the fiercest enemies you will meet along this journey. 
To overcome them, you will need to know what God says about anxiety and fear. But don't worry, we have you covered with 16 powerful Psalms to overcome anxiety and fear.
Enough is enough; God has given to you power to overcome the devil.
Your present, past, failed relationships, and failed endeavors have no right to hold you back any longer.
Today is your season to shine, a new day in your life to excel beyond expectations, and I stand together with you to declare that your worst days are behind you.
And greatness is in you, waiting to burst forth in this season. Rejoice, praise God and release your best praise.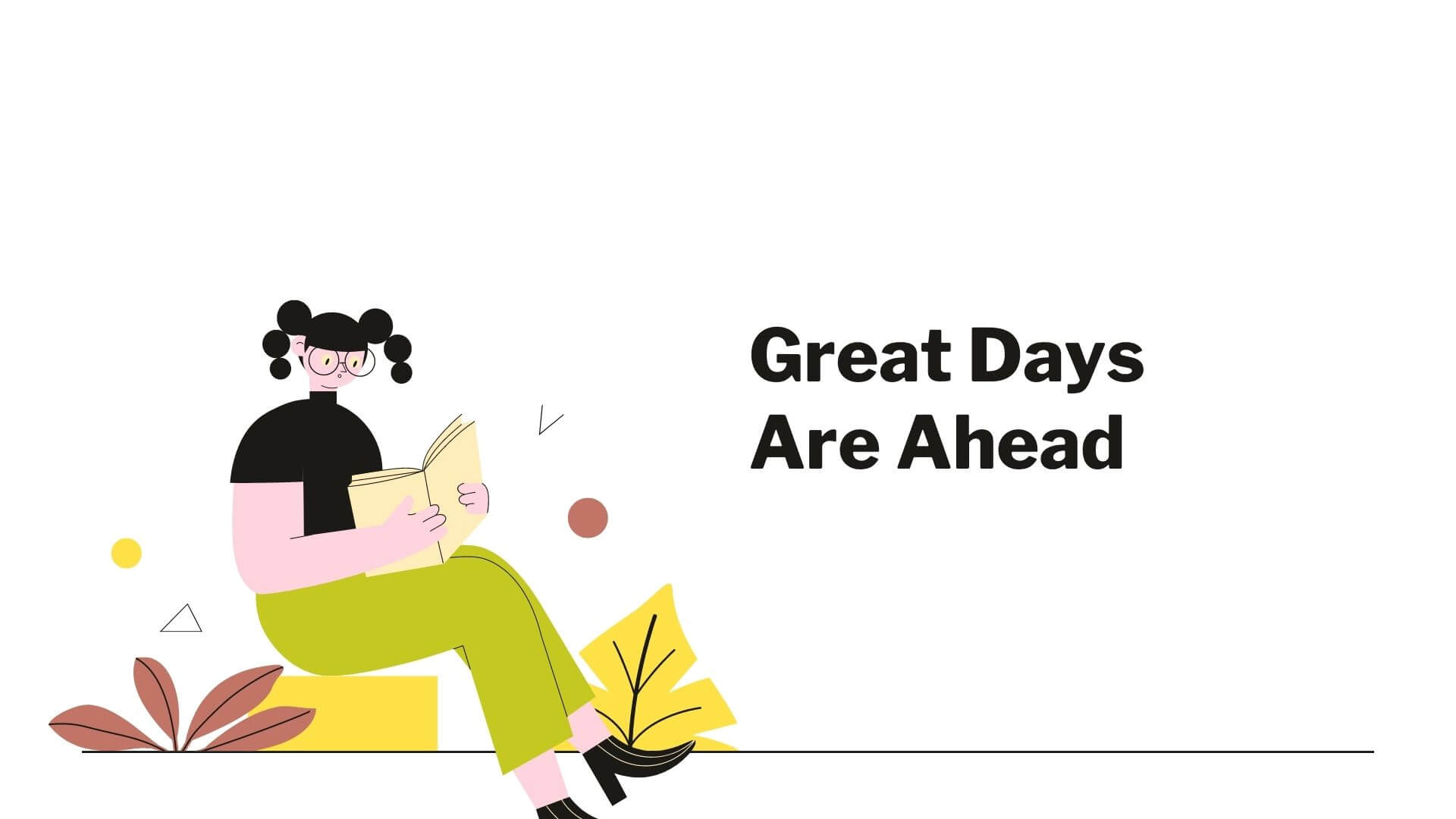 Psalms for New Beginnings
To usher you into your new day, here are a few Psalms for new beginnings that'll remind you that God will bring every word to pass
1. Psalm 40:3 
"And he hath put a new song in my mouth, even praise unto our God: many shall see it, and fear, and shall trust in the LORD."
Commentary 
There's no better way to enter a new season than with praise. And there is no better way to start this collection of psalms for new beginnings than with Psalm 40:3. 
It says that God will put a new song in your mouth, and based on scriptures, a new song is usually symbolic of a new season, a new thing that God is doing or about to do for his people.
Here is an example of a new song in the mouth of God's people when He was about to do something great. 
Luke 1:46-54 "And Mary said, my soul doth magnify the Lord,
And my spirit hath rejoiced in God my Savior. For he hath regarded the low estate of his handmaiden: for, behold, from henceforth all generations shall call me blessed.
For he that is mighty hath done to me great things; and holy is his name.
And his mercy is on them that fear him from generation to generation. He hath shewed strength with his arm; he hath scattered the proud in the imagination of their hearts.
He hath put down the mighty from their seats and exalted them of low degree. He hath filled the hungry with good things, and the rich he hath sent empty away. He hath helped his servant Israel, in remembrance of his mercy.
As you can see, the Lord was about to do a new thing in Israel, to usher in a new season of hope, deliverance, enlightenment, salvation, peace, blessings, and mercy to the people. And it all started and was received with a song of praise. 
I hope that as you are reading these psalms for new beginnings that the Lord puts a song in your mouth to usher in the new season of financial breakthroughs, miracles, healing, victory, joy, peace, happiness, favor, hope, faith, and a manifestation of all God's virtues and promises in your life.
2. Psalm 92:10
"But my horn shalt thou exalt like the horn of a unicorn: I shall be anointed with fresh oil."
Commentary 
Here in Psalm 92:10, the Lord is doing a new thing, and to initiate it he is using fresh oil to anoint his servant's head. 
I want to ask you a question. Are you waiting on God to move on your behalf concerning blessings he has already promised you? 
If your answer is yes to this question then let me remind you what God says "For all the promises of God in him are yea (yes), and in him Amen, unto the glory of God by us (2 Corinthians 1:20).
As you can see, God has already said yes as it relates to his promises concerning you. So, if you are waiting on God to bring His promises to pass; you're missing the mark because God is waiting on you to believe his words and act in faith. 
For this reason, Psalm 92:10 is a good Psalm about new beginnings because it reveals how to work with God to bring a new season into your life.  It's straightforward; here's how you do it: 
Get a bottle of pure virgin oil.
Get an anointed man of God or your pastor to pray over it.
Find a few more scriptures about oil and anointing, write them down, understand, and repeat them while praying.
Anoint your head, eyes, ears, lips, hands, and feet daily in the morning and night, especially before you go to bed and the first thing after you shower in the morning.
While you're anointing yourself daily, make a note of the things you want God to do and declare them over your life or situation passionately. Please, just don't religiously repeat these scriptures, but with passion, faith, and conviction, say them.
Then after you're finished with your requests and declarations, begin to thank and praise God. Bless him because he is God the Almighty, and the Lord that takes delight and answers his children's prayers.
Psalm 35:27 "Let them shout for joy, and be glad, that favor my righteous cause: yea, let them say continually, Let the Lord be magnified, which hath pleasure in the prosperity of his servant."
3. Psalm 5:12
"For thou, Lord, wilt bless the righteous; with favor wilt thou compass him as with a shield."
Commentary
Psalm 5:12 is a good Psalm for new beginnings and a promise to memorize and declare over your life when you're anointing yourself and praying before God, our Father.
Don't let the devil stop you; he will try to stop you but don't allow him to do so. Keep pursuing God; and even when you feel alone or sad, God is with you and you can also read these Psalms for sadness when you are feeling sad, discouraged, and want to give up.
4. Psalm 41:2
"The Lord will preserve him, and keep him alive, and he shall be blessed upon the earth: and thou wilt not deliver him unto the will of his enemies."
Commentary
Psalm 41:2 is another wonderful psalm to add to your list of God's promises and collection of psalms for new beginnings. Another thing to note when declaring these Psalms over your life: "instead of saying; him, they, he or whoever the subject of the verse is; say 'me,' that way, you're making it personal before God.
5. Psalm 30:5
"For his anger endureth but a moment; in his favor is life: weeping may endure for a night, but joy cometh in the morning."
Commentary
What more can I add to this lovely Psalm, it's indeed a Psalm for new beginnings? It reminds us that even if we are the ones who contributed, or caused the failure and pain being experienced in our life; God will forgive us, and bring peace, joy, favor, and other blessings to our life. 
I would encourage you, especially if you believe that because of your past sins nothing is working out for you; to memorize this verse, meditate on it daily, and remind God of it.
6. Psalm 119:58
"I intreated thy favor with my whole heart be merciful unto me according to thy word."
Commentary
Psalm 119:58 is one of my favorite Psalm for new beginnings because it reminds God of his good words concerning me. If ever you feel as though there's a delay of God's blessings on your life; use this Psalm to remind God of his word and commitment toward you.
7. Psalm 67:6
Then shall the earth yield her increase; and God, even our own God, shall bless us.
8. Psalm 71:21
Thou shalt increase my greatness and comfort me on every side.
9. Psalm 85:12
Yea, the Lord shall give that which is good; and our land shall yield her increase.
Psalm 105:24
And he increased his people greatly; and made them stronger than their enemies.
10. Psalm 115:14
The Lord shall increase you more and more, you and your children.
Commentary
Concluding this inspirational collection of Psalms for new beginnings with Psalm 115:14 is the most fitting way to tell you that: "in this season; the Lord will increase you more and more until there's no room left to receive."
Applying Psalms for New Beginnings to Your Life
Both you and I know that reading these scriptures for new beginnings is one thing, but to apply them so that you see results is a completely different thing. As such I would recommend that you do the following things: 
Read the word of God often: "This book of the law shall not depart out of thy mouth; but thou shalt meditate therein day and night, that thou mayest observe to do according to all that is written therein: for then thou shalt make thy way prosperous, and then thou shalt have good success" (Joshua 1:8).
Meditate daily on the word of God: "But his delight is in the law of the Lord, and in his law doth he meditate day and night (Psalm 1:2).
Pray, pray, and still pray some more: "Pray without ceasing" (1 Thessalonians 5:17).
Praise God continually: "Enter into his gates with thanksgiving, and into his courts with praise be thankful unto him and bless his name" (Psalm 100:4).
Thank God at every junction: "Rejoice always, pray continually, give thanks in all circumstances; for this is God's will for you in Christ Jesus" (1 Thessalonians 5:16-18).
A Final Word on Psalms for New Beginnings 
First, I thank God that you've made it to the end of this simple but powerful collection of Psalms on new beginnings. 
If there's one thing That I want you to remember is that God is waiting on you to act and access the abundant blessings of prosperity, healing, wellness, hope, favor, long life, good health, peace, joy, fulfillment, purpose, and any other blessing from God, whether spiritual or otherwise. 
I do hope that this article has been a blessing to you, and if you feel the need to donate to my ministry; you can do so by contacting me.