A man confined in prison suffers the suspension of his right to freedom. Sure, he may have lost his liberty because he committed a crime, was convicted and is now behind bars. 
But that does mean God cannot reach him right in prison and touch his heart. 
God can do all things, He can even transform the life of a hardcore prisoner into a holy, loving, and caring husband, brother, son, uncle, father, or whatever notable role men play in society. 
But someone will have to get to them and share with them the Word of God, the word of God that has the power to break yokes, chains, and harden feathers from any man.
The blood of Jesus Christ is still potent today as it was mover 2000 years ago. 
God is still forgiving sins, He is still healing the broken-hearted, and He is still setting captives free. 
But… the captives must hear the word of God because that is the only way they will get faith to believe God and trust him to save, heal, and transform their lives. 
Are you the one that is going to share the word of God with them? They need to hear it; their lives depend on you or someone sharing the good news of salvation, hope, and encouragement with them. 
Romans 10:14 says, "How then will they call on him in whom they have not believed? And how are they to believe in him of whom they have never heard? And how are they to hear without someone preaching?"
Someone needs to reach them, and I am glad you are that someone.
Maybe you are in a rush, and you want to know, "what is a good Bible verse for men in prison."
Some of the most encouraging scriptures for men in prison include John 3:16-17, Romans 10:9-10, Isaiah 41:10, and many more that can minister hope, peace, and deliverance to incarcerated men. 
A simple word of encouragement can go very far, especially for prisoners who are locked up and maybe have never heard the good news preached to them with patience, love, and compassion.  
Please note that all verses below are from the English Standard Version Bible. I will indicate if I should use other versions.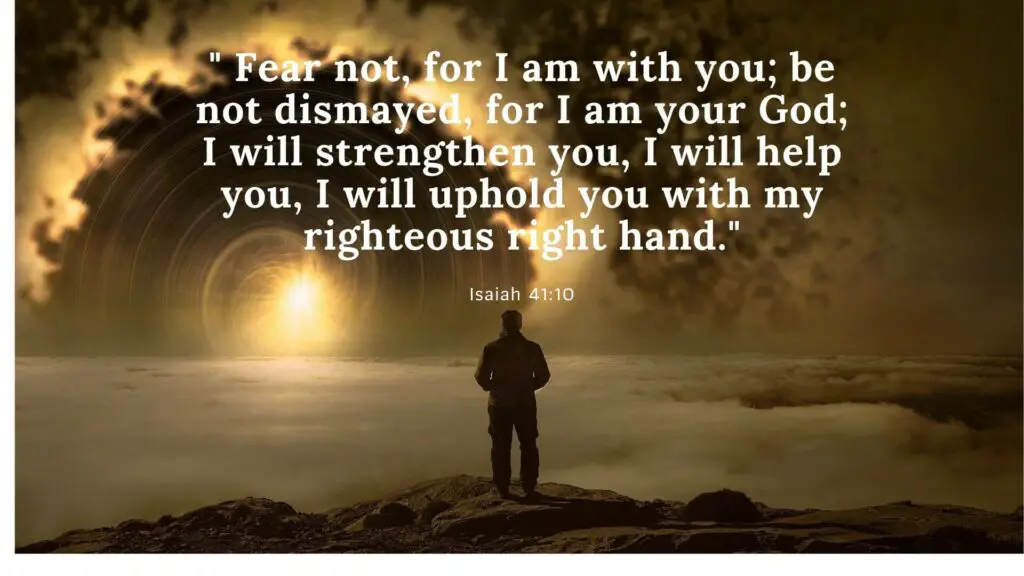 1.John 3:16
"For God so loved the world, that he gave his only Son, that whoever believes in him should not perish but have eternal life."
God so loved. Who? The world and that includes men in prison. You don't have to perish, Jesus died in your place so that you can live instead. 
Men may have written you off, some may have even condemned you, but God still loves and is ready to embrace you. 
2.John 3:17
"For God did not send his Son into the world to condemn the world, but in order that the world might be saved through him."
Get it right, Jesus did not come to earth simply to condemn you. No, He came to earth, beaten with whips, hang on a cross, died on a cross, was placed in a tomb, and resurrected on the third day. 
He did all of this for you, to rescue, forgive, heal, and save you from the powers of darkness. 
Receive Him today; He is waiting on you, right here, right now, only believe.
3.Romans 10:9-10
"Because, if you confess with your mouth that Jesus is Lord and believe in your heart that God raised him from the dead, you will be saved. 
10 For with the heart one believes and is justified, and with the mouth, one confesses and is saved."
All it takes is a sincere confession with your mouth and a "child-like believe" in your heart and you will be saved, right now. Don't make it more complicated than it has to, salvation is simply the work of God, not you, me, or others. Let God do the saving, you do the confessing and believing. 
4.Deuteronomy 31:8
"It is the LORD who goes before you. He will be with you; he will not leave you or forsake you. Do not fear or be dismayed."
Do not fear, God is with you and will continue to be with you, in fact, he got here before you did, so trust Him with your life today. He will never fail you. 
Men have failed you, snitched on you, lied to you, and even tried to kill you. But you can trust God.
5.Psalm 23:4
"Even though I walk through the valley of the shadow of death, I will fear no evil, for you are with me; your rod and your staff, they comfort me."
In your darkest hour, God will be right there beside you to comfort and give you peace.
6.Psalm 145:18
"The LORD is near to all who call on him, to all who call on him in truth."
As Psalm 145:18 says, call on God, He is near to those who call on Him with a truthful heart.
7.Isaiah 41:10
" Fear not, for I am with you; be not dismayed, for I am your God; I will strengthen you, I will help you, I will uphold you with my righteous right hand."
Prison can be a dreadful place to live, but God will keep you, He will strengthen you, and He will make your enemies at peace with you. Just trust him.
8.John 16:33
"I have said these things to you, that in me you may have peace. In the world, you will have tribulation. But take heart; I have overcome the world."
There's hope in God for you, forget the world and the life you used to live that got you into prison. 
It does not worth it. As John 16:33 says, you will have tribulations and troubles way over your head if you choose the world and ungodly living. 
Choose Jesus Christ today, let Him come into your heart.
9.2 Corinthians 4:8-9
"We are afflicted in every way, but not crushed; perplexed, but not driven to despair; persecuted, but not forsaken; struck down, but not destroyed."
You may be in grief, sorrow, regret, confusion, and even pain right now, but if you turn it over to God. 
Afflictions, perplexity, despair, and persecutions will not destroy you, and you will come out stronger than you came in.
10.Psalm 68:5-6
 "Father of the fatherless and protector of widows is God in his holy habitation. God settles the solitary in a home; he leads out the prisoners to prosperity, but the rebellious dwell in a parched land."
Maybe if you had a caring mother, father, sister, or brother to encourage and fight for you, you probably may have not ended up in prison. 
But all of that is in the past now, God is saying that He will be a father to you. Will you accept His invitation? I promise you that you don't regret it. Go ahead!
11.Psalm 69:33
"For the LORD hears the needy and does not despise his own people who are prisoners."
The Lord will not ditch you, not by any stretch of your imagination, just call on Him and He will come to you here even in prison. Don't even think about putting it off, now is the acceptable time.
12.Isaiah 61:1-3
"The Spirit of the Lord GOD is upon me because the LORD has anointed me to bring good news to the poor; he has sent me to bind up the brokenhearted, to proclaim liberty to the captives, and the opening of the prison to those who are bound; 
2 to proclaim the year of the LORD's favor, and the day of vengeance of our God; to comfort all who mourn; 
3 to grant to those who mourn in Zion– to give them a beautiful headdress instead of ashes, the oil of gladness instead of mourning, the garment of praise instead of a faint spirit; that they may be called oaks of righteousness, the planting of the LORD, that he may be glorified."
Jesus's mission on earth was hard, but in the end, it was for you, and that mission was to bring sight to the blind, good news to the poor, healing to the brokenhearted, deliverance to the captives, and liberty to them who are bruised. 
In other words, Jesus came here for you. Will you accept Him?
13.Mark 2:17
"And when Jesus heard it, he said to them, "Those who are well have no need of a physician, but those who are sick. I came not to call the righteous, but sinners."
If you are depressed, broken, frustrated, emotionally drained, spiritually sick, and in despair, Jesus came to heal you. 
14.Romans 8:1-3
"There is therefore now no condemnation for those who are in Christ Jesus. 
2 For the law of the Spirit of life has set you free in Christ Jesus from the law of sin and death. 
3 For God has done what the law, weakened by the flesh, could not do. By sending his own Son in the likeness of sinful flesh and for sin, he condemned sin in the flesh."
If you choose to follow Christ you are free. It does not matter if men and satan remind you of your past, in Christ, you are a free man.
15.Psalm 79:11 
"Let the groans of the prisoners come before you; according to your great power, preserve those doomed to die!"
Call on God now because they are those that wish you may die. But this Psalm reminds us that God will preserve your life.
16.Psalm 51
"Have mercy on me, O God, according to your steadfast love; according to your abundant mercy blot out my transgressions. 
2 Wash me thoroughly from my iniquity, and cleanse me from my sin! 
3 For I know my transgressions, and my sin is ever before me. 
4 Against you, you only, have I sinned and done what is evil in your sight, so that you may be justified in your words and blameless in your judgment. 
5 Behold, I was brought forth in iniquity, and in sin did my mother conceive me. 
6 Behold, you delight in truth in the inward being, and you teach me wisdom in the secret heart. 
7 Purge me with hyssop, and I shall be clean; wash me, and I shall be whiter than snow. 
8 Let me hear joy and gladness; let the bones that you have broken rejoice. 
9 Hide your face from my sins and blot out all my iniquities. 
10 Create in me a clean heart, O God, and renew a right spirit within me. 
11 Cast me not away from your presence, and take not your Holy Spirit from me. 
12 Restore to me the joy of your salvation and uphold me with a willing spirit. 
13 Then I will teach transgressors your ways, and sinners will return to you. 
14 Deliver me from bloodguiltiness, O God, O God of my salvation, and my tongue will sing aloud of your righteousness. 
15 O Lord, open my lips, and my mouth will declare your praise. 
16 For you will not delight in sacrifice, or I would give it; you will not be pleased with a burnt offering. 
17 The sacrifices of God are a broken spirit; a broken and contrite heart, O God, you will not despise. 
18 Do good to Zion in your good pleasure; build up the walls of Jerusalem; 
19 then will you delight in right sacrifices, in burnt offerings and whole burnt offerings; then bulls will be offered on your altar."
You know what you did that got in prison. Tell God about it, confess your sins to Him, ask Him to forgive, and cleanse you. Now more on and tell others about the love of God and what He has done for you.
17.Jerimiah 29:11
"For I know the plans I have for you, declares the LORD, plans for welfare and not for evil, to give you a future and a hope."
Some of your closest friends and even family may have given up on you, but hear what Jerimiah 29:11 says, "God still have a plan for your life." God is not through with you yet so do not give up on yourself.
18.Psalm 30:5
"For his anger is but for a moment, and his favor is for a lifetime. Weeping may tarry for the night, but joy comes with the morning."
There is no other fitting verse to conclude this collection of encouraging scriptures for men in prison that Psalm 30:5.
You may be weeping now, but joy, unspeakable joy comes in the morning the moment you accept Jesus Christ into your life. Please don't wait any longer, do it today, do it now.
Final Word of Encouragement
God so loved the world (you, me, and every incarcerated man).
That He gave His only begotten son (Jesus Christ).
 That whosoever (anyone no matter how far gone they seem) 
Who believes in Him shall not perish but have everlasting life.
Let John 3:16-17 be your highlight from this list of encouraging scriptures for incarcerated men. Because in a nutshell, that is the good news that they need to hear from you. 
Thanks for reading this collection of inspirational bible verses for incarcerated men. I hope you found them to be both helpful and relevant, as well. 
Use these encouraging words to minister to your incarcerated friends, or persons who recently got out of prison. 
These motivational and inspirational quotes can help to guide them through this uncertain and dark moment in their lives. 
More importantly, these scriptures will lead them to Jesus Christ
Jot down these scriptures, print them out with the comments if you have to, and read them to those incarcerated men you plan to visit. 
You can also bookmark this page if you have not got the time to read them through.
I also encourage you to share them with a friend or anyone who may have a loved one in prison. 
You can even your favorite quotes from this list on Facebook and Instagram! Again, thank you.