You are stronger than you think. The very fact that you are searching for a Psalm for healing and strength speaks loudly of your faith; the faith you already have, and perhaps you only need an extra boost of encouragement from the book of Psalms to fortify your trust in God.
Or, maybe you are drained, confused, frustrated, overwhelmed with nowhere to turn and you need a fresh start. 
Take heart; you are more valiant than you think because it takes a courageous person to, in hardships and under unfavorable circumstances, to even think about God, let alone; seek Psalms for healing and strength. 
I salute you. I have made a great start. I have done what you need to do, and now it's time for Jesus to take the wheel, intervene in your situation, and bring healing and strength to your body, soul, spirit, and life. 
I am your brother, and I assure you that my ultimate desire is that the Lord with touch and heal you as you read, believe, and meditate on these Holy Spirit-inspired Psalms of healing and strength.  
In this article, I will answer a few questions about the book of Psalms; we will look at what other verses in the Bible says about healing, and, of course, I will share some of the most timely and powerful Psalms for healing and strength with you. 
Let's go we'll start with the Psalms first.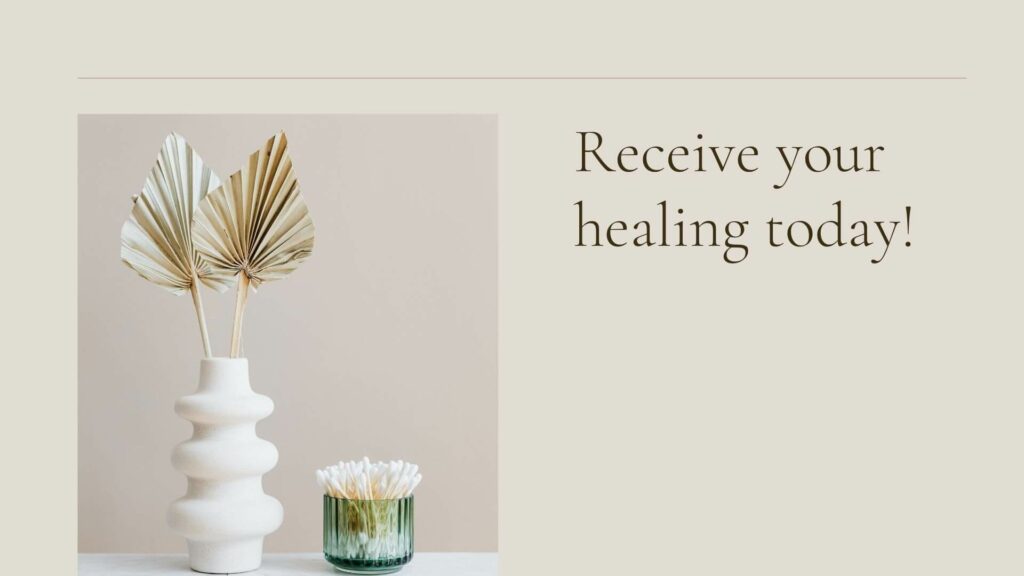 Psalms for Healing and Strength
1. Psalm 73:26
"My flesh and my heart may fail, but God is the strength of my heart and my portion forever." We are more than flesh and blood. We are also heart and soul. Perhaps your friend needs to hear that even though their body is suffering, their soul will live on with God.
2. Psalm 147:3
"He heals the brokenhearted and binds up their wounds." Hearing that God has the power to clear up wounds and mend a broken heart could resonate with your loved one. Is your friend suffering emotionally as well as physically? Then maybe this is the verse they need to hear."
3. Psalm 107:19-20
"Then they cried to the Lord in their trouble, and he saved them from their distress. He sent out his word and healed them."
4. Psalm 34:19-20
"Many are the afflictions of the righteous, but the LORD delivers him out of them all. He keeps all his bones; not one of them is broken.
5. Psalm 16:1-2
"Preserve me, O God, for in you I take refuge. I say to the LORD, 'You are my Lord; I have no good apart from you.
6. Psalm 41:4
"As for me, I said, 'O LORD, be gracious to me; heal me, for I have sinned against you!"
7. Psalm 23:1-4
"The Lord is my shepherd; I shall not want. He maketh me to lie down in green pastures: he leadeth me beside the still waters. He restoreth my soul: he leadeth me in the paths of righteousness for his name's sake. Yea, though I walk through the valley of the shadow of death, I will fear no evil: for thou art with me; thy rod and thy staff they comfort me."
8. Psalm 30:2
"Lord my God, I called to you for help, and you healed me."
9. Psalm 103:2-4
"Praise the Lord, my soul, and forget not all his benefits, who forgives all your sins and heals all your diseases, who redeems your life from the pit and crowns you with love and compassion."
10. Psalm 6: 2
"Have mercy on me, Lord, for I am faint; heal me, Lord, for my bones are in agony."
What Does the Bible Say About Healing?
The Bible says that healing is our bread and that through Jesus Christ's wounds, bruises, and strips, we have received forgiveness, peace, and healing. With this knowledge, you can bold confess and claim your healing. 
What Does the Bible Say About Strength?
The Scriptures say that our strength is from God, and through Him by faith, we can stand our ground and see His words come to pass in our lives. 
The Bible also encourages us to be strong and of good courage; because the Lord our God will be with us, and He will go before us to deliver us from whatsoever situation we find ourselves in as long as we abide in Him.
What Does the Bible Say About Faith for Healing?
The Bible says that healing from God is possible through faith alone and that without faith, healing will not come. 
Faith is the vehicle God made available to humans so that anyone who believes and desires anything from God according to His will get whatever they need. In this case, healing. 
How to Activate God's Healing Power Over Your Body?
It's simple; to active God's healing power over your life, you must pray in faith, and whatever you said while praying, we must believe that you receive whatever you asked in prayer. 
That's it, keep on praising and giving God thanks for the finished work of Christ on the Calvary cross, and before you know it, healing will manifest in your mortal body. 
But from the moment you believe; you received healing, it is just a matter of sanding your ground and pushing through to the manifestation by faith.
How to Kick the Devil Out of Your Life?
The devil is the invisible power behind sicknesses, diseases, hardships, pain, sorrows, and many other perils of life. 
The Bible says the devil is like a roaring lion seeking whom he may devour; if he; catches you off guard, he will tear you to threads.
But do you know that you can kick the devil out of your life? Yes, you can, and here is how:
"Submit yourselves therefore to God. Resist the devil, and he will flee from you" (James 4:7).
A Prayer for Deliverance
My father. Have mercy upon me according to your loving-kindness. You are the God changeth not, and you have a keen interest in the lives of those who fear you. 
Lord, I have not always walked according to your will or done the things you wanted me to do. I repent, and by your grace amend my ways.
Lord, I love you, and my greatest desire is to serve and please you daily.
Oh Lord, heal me. Touch my body, restore my full strength, and be glorified in doing it. 
There's nothing too hard for you to do, you are the Most-Hight, the All-powerful, and I have full confidence in you. 
I thank you, Lord, I praise you, and I give you all the glory. In Jesus's name, amen. 
Though simple, this prayer rests on the four principles:
Use the name of Jesus Christ
Acknowledge God as your father and sovereign.
Acknowledge God's will
Engage in true repentance
Make your request known to God
Give thanks and praise to God
Psalms to Confess Daily for Healing and Strength
"I shall not die, but live, and declare the works of the LORD" – Psalm 118:17.
"The Lord is my light and my salvation; whom shall I fear? the Lord is the strength of my life; of whom shall I be afraid?" – Psalm 27:1.
"Whenever I am afraid, I will trust in You" – Psalm 56:3.
"will lift up mine eyes unto the hills, from whence cometh my help.
2 My help cometh from the Lord, which made heaven and earth.
3 He will not suffer thy foot to be moved: he that keepeth thee will not slumber.
4 Behold, he that keepeth Israel shall neither slumber nor sleep.
5 The Lord is thy keeper: the Lord is thy shade upon thy right hand.
6 The sun shall not smite thee by day, nor the moon by night.
7 The Lord shall preserve thee from all evil: he shall preserve thy soul.
8 The Lord shall preserve thy going out and thy coming in from this time forth, and even forevermore – Psalm 121.
"I will say of the Lord, He is my refuge and my fortress: my God; in him will I trust.
3 Surely, he shall deliver thee from the snare of the fowler, and from the noisome pestilence.
4 He shall cover thee with his feathers, and under his wings shalt thou trust: his truth shall be thy shield and buckler.
5 Thou shalt not be afraid for the terror by night; nor for the arrow that flieth by day.
6 Nor for the pestilence that walketh in darkness; nor for the destruction that wasteth at noonday.
7 A thousand shall fall at thy side, and ten thousand at thy right hand; but it shall not come nigh thee – Psalm 91:2-7.
Bible Verses for When Feeling Impatient
When you are feeling as though God is taking too long, and you can't wait any longer; read these verses to remind you of the blessings of waiting on God.
Psalm 27:14 "Wait on the Lord: be of good courage, and he shall strengthen thine heart: wait, I say, on the Lord."
Psalm 37:7 "Rest in the Lord and wait patiently for Him; Do not fret because of him who prospers in his way, Because of the man who carries out wicked schemes."
Psalm 123:2 "Behold, as the eyes of servants look to the hand of their master, As the eyes of a maid to the hand of her mistress, so our eyes look to the Lord our God Until He is gracious to us."
Isaiah 30:18 "Therefore the Lord longs to be gracious to you, and therefore He waits on high to have compassion on you." For the Lord is a God of justice; How blessed are all those who long for Him.
Psalm 145:15-16 "The eyes of all look to You, And You give them their food in due time. You open Your hand and satisfy the desire of every living thing."
James 5:7-8 "Therefore be patient, brethren, until the coming of the Lord. The farmer waits for the precious produce of the soil, being patient about it, until it gets the early and late rains. You too be patient; strengthen your hearts, for the coming of the Lord, is near."
Psalm 33:20 "Our soul waits for the Lord; He is our help and our shield."
Psalm 130:5 "I wait for the Lord, my soul does wait, And in His word do I hope."
Isaiah 51:5 "My righteousness is near, My salvation has gone forth, And My arms will judge the peoples; The coastlands will wait for Me, And for My arm they will wait expectantly."
Micah 7:7 "But as for me, I will watch expectantly for the Lord; I will wait for the God of my salvation. My God will hear me."
Isaiah 8:17 "And I will wait for the Lord who is hiding His face from the house of Jacob; I will even look eagerly for Him."
Isaiah 40:31 "But those who wait on the Lord Shall renew their strength; They shall mount up with wings like eagles, they shall run and not be weary, they shall walk and not faint."
When the Devil Say You Will Die; Say:
When men or then the devil puts desperate thoughts into your mind confess these scriptures and replace the other pronouns with "I" where necessary.
"No weapon that is formed against thee shall prosper, and every tongue that shall rise against thee in judgment thou shalt condemn. This is the heritage of the servants of the LORD, and their righteousness is of me, saith the LORD" – Isaiah 54:17.
"Surely there is no enchantment against Jacob, neither is there any divination against Israel: according to this time it shall be said of Jacob and of Israel, what hath God wrought! – Number 23:23.
"God is in the midst of her, she shall not be moved; God shall help her, just at the break of dawn" – Psalm 46:5.
"For we live by faith, not by sight" – 2 Corinthians 5:17.
"For his anger endures but a moment; in his will is life; weeping may endure for a night, but joy comes in the morning" – Psalm 30:5.
"Fear thou not; for I am with thee: be not dismayed; for I am thy God: I will strengthen thee; yea, I will help thee; yea, I will uphold thee with the right hand of my righteousness" – Psalm 41:10.
Confess These Bible Verses When You Are Discouraged 
When you feel discouraged and like giving up, read these uplifting scriptures to remind you of God's love and commitment toward you.
Isaiah 42:16 And I will lead the blind in a way that they do not know, in paths that they have not known I will guide them. I will turn the darkness before them into light, the rough places into level ground. These are the things I do, and I do not forsake them.
Jeremiah 29:11 For I know the plans I have for you, declares the Lord, plans for welfare and not for evil, to give you a future and a hope.
Matthew 11:28 Come to me, all who labor and are heavy laden, and I will give you rest.
Romans 8:28 And we know that for those who love God all things work together for good, for those who are called according to his purpose.
Psalm 147:3 He heals the brokenhearted and binds up their wounds.
Psalm 55:22 Cast your burden on the Lord, and he will sustain you; he will never permit the righteous to be moved.
Isaiah 41:10 fear not, for I am with you; be not dismayed, for I am your God; I will strengthen you, I will help you, I will uphold you with my righteous right hand.
Isaiah 40:31 but they who wait for the Lord shall renew their strength; they shall mount up with wings like eagles; they shall run and not be weary; they shall walk and not faint.
Bible Verses for Healing and Strength
Here are other scriptures on healing and strength from different books of the Bible that you can read and add to your journal:
Proverbs 31:25 "She is clothed with strength and dignity; she can laugh at the days to come."
Jeremiah 17:14 "Heal me, Lord, and I will be healed; save me and I will be saved, for you are the one I praise."
Proverbs 4:20-22 "My son, pay attention to what I say; turn your ear to my words. Do not let them out of your sight, keep them within your heart; for they are life to those who find them and health to one's whole body."
Exodus 23:25 "Worship the Lord your God, and his blessing will be on your food and water. I will take away sickness from among you."
Isaiah 58:8 "Then your light will break forth like the dawn, and your healing will quickly appear; then your righteousness will go before you, and the glory of the Lord will be your rear guard."
Luke 8:50 "Hearing this, Jesus said to Jairus, "Don't be afraid; just believe, and she will be healed."
James 5:14-16 "Is anyone among you sick? Let them call the elders of the church to pray over them and anoint them with oil in the name of the Lord. And the prayer offered in faith will make the sick person well; the Lord will raise them up. If they have sinned, they will be forgiven. Therefore, confess your sins to each other and pray for each other so that you may be healed. The prayer of a righteous person is powerful and effective."
1 Peter 2:24 "He himself bore our sins" in his body on the cross, so that we might die to sins and live for righteousness; "by his wounds, you have been healed."
Final Thoughts on Psalms for Healing and Strength
You are stronger than you think and these Psalms for healing and strength are ideal bible verses to reinforce and strengthen your faith and trust in God. 
The Lord will see you through, He will do it for you, just wait on the Lord.